Registered Dietitian - Nutritionist, Othello, WA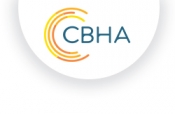 View the Website
Columbia Basin Health Association
Dietitian
Othello, WA
November 6, 2019

Nutritionist-Registered Dietitian
Overview
This position is responsible for providing nutrition education and counseling to clients participating in the Women, Infants, and Children (WIC) program, Maternity Support Services (MSS), as well as clinic medical patients on nutritional practices designed to prevent disease and promote good health.
Responsibilities
Works as part of the care team to manage patient's nutritional needs and health concerns efficiently and effectively.
Care Management.
Nutrition education consultation.
Effectively manages caseload by providing timely interventions, providing quality services, achieving positive outcomes, and maintaining productivity levels.
Other duties as assigned.
Promotes a positive work culture and upholds clinic policies and procedures, including the WE CARE standards of Behavior.
Must uphold confidentiality at all times in regards to CBHA activities, reports, financials, patient health information (PHI) and other proprietary information specific to CBHA.
Qualifications
Professional and Technical Knowledge:
Performance of the duties and responsibilities of the job requires the equivalent of extensive formal training in nutritional counseling, including an understanding of the application of the theory and practices of the profession, usually in the form of a major in nutrition related field as part of a Master's Degree.
License and Certification:
This position requires that employees possess a license as a registered dietician and able to practice in Washington state.
Possess a valid Washington State driver's license.
Technical Skills:
Ability to prepare basic correspondence and simple reports in Microsoft Word.
Ability to use Microsoft Excel to create tables and simple displays of information.
Ability to create basic presentations in Microsoft PowerPoint.
Ability to perform basic e-mail functions using Outlook.
Ability to enter and manage data into a centralized electronic health records.
Communication Skills:
Job duties require the employee to effectively communicate their opinions and extrapolations of information they collect and synthesize/analyze.
Employees are required to negotiate resolutions to complex situations which may be inherently adversarial.
Duties require the compilation and analysis of information prepared in effective written form, including correspondence, reports, articles, or other documentation.
Duties involve convincing others to take actions or to behave in specific way desired by the employee.
See above
See above
See above