Registered Nurse - Med/Surg, Astoria, OR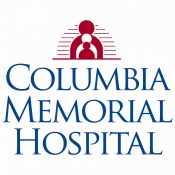 View the Website
Columbia Memorial Hospital
Nurse
Astoria, OR
November 8, 2019
Registered Nurse - Med/Surg
Columbia Memorial Hospital (Astoria, OR) · Med/Surg * Astoria, OR
Nursing & Nursing Support * Intermittent, Varies
Posted 10/30/2019* Req # 2019451
The Medical Surgical Nurse is a team player responsible for using the nursing process to provide excellent patient care. This includes: assessing, planning, directing, evaluating, and performing care. They must possess the skills and judgment to act quickly, knowledgeably, and appropriating as different situations arises.
Job Requirements
A thorough knowledge of nursing principles and procedures; knowledge and skills required to provide excellent patient care. Basic computer skills. Must be flexible as needs arise to acquire new skills and adapt to a changing environment. Must possess assessment skills for all age groups. Must read, write, and speak English.
License/Certification: RN currently licensed with the State of Oregon Board of Nursing. Current BLS Certification or ability to obtain within 6 months of hire.
Education and/or Experience:
Graduate of an accredited school of nursing. Acute care experience preferred.
Physical Demands and Work Environment Conditions / ADA Compliance
Ability to lift and transfer patients is required, usually with the assistance of co-workers. Normal or corrected vision is required. Normal or corrected hearing is necessary to distinguish differences in monitor alarms, heartbeats, and breathing. Manual dexterity is required to operate equipment. Subject to physical and emotional stress of work environment. Occasional exposure to infectious diseases. Works inside. Walking and standing much of the time while on duty. Long shifts necessary at times. Subject to occasional physical and emotional stress within a fast-paced environment. Pushes/pulls loaded adult stretchers, beds, wheelchairs, crash carts and equipment carts. Transfers patients to/from cars, stretchers, beds, chairs and ambulates as necessary. Tolerates bending, sitting, standing, walking, lifting, carrying, pushing, pulling for 8 hours. Lifts or carries up to 50 lbs.
About Us
Columbia Memorial Hospital (CMH) is located in the beautiful and historic town of Astoria, Oregon, where the Columbia River meets the Pacific Ocean. At CMH, we are committed to providing person-centered care to our patients and Caregivers. We are a full-service, 25-bed, critical access, not-for-profit, Level IV trauma, Planetree Certified, hospital which includes a robust Medical Group.
As a Planetree Hospital, CMH has developed dynamic and focused efforts to involve the perspective of patients, family members and staff to increase person-centered care throughout our organization. We value compassionate, courteous and respectful interactions, patient and family involvement in care planning to include the patient's goals and preferences, healing design of spaces, community health and a strategic plan that emphasizes person-centered care for the patient and caregiver alike.
Astoria and the Pacific Northwest has something for everyone to enjoy including living history, outdoor adventures, culinary experiences, beautiful scenery and so much more. To learn more about CMH and our amazing location, please visit:
www.columbiamemorial.org
www.travelastoria.com
www.planetree.org
See above
See above
See above