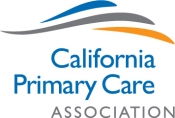 View the Website
Organization: California Primary Care Association
Category: Professional
Location: Sacramento, CA
Date Job Posted: January 24, 2020
Share with Others:
Purpose of Position: Delivery system reform includes a variety of activities aimed at changing the structure and incentives in the health care system to encourage quality and efficiency, reward care coordination among various health care providers and entities through the sharing of information, often using health information technology, and improve patient and consumer engagement. The Senior Program Coordinator would be responsible for improving the engagement and integration of health centers in health care delivery system opportunities and innovations such as linking community health centers (CHCs) more directly with hospitals for better care coordination. Support regional and statewide efforts to improve the health care delivery system coordination and collaborations with an emphasis on implementing state policies and regulations across the spectrum of the delivery system stakeholders.
Education and Experience:
Bachelor's degree required. Minimum three years of project or program management experience. Experience with community health centers, member-driven associations or non-profit organizations is also preferred. Relevant experience may be considered in lieu of degree requirement.
To Apply: Submit cover letter indicating where you heard about this position, resume, and professional references in MS Word format to jobs@cpca.org or FAX 916-440-8172.
See above
See above
See above