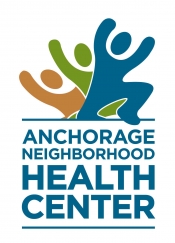 View the Website
Organization: Anchorage Neighborhood Health Center
Category: Dental Hygienist
Location: Anchorage, AK
Date Job Posted: March 3, 2020
Share with Others:
ANHC is hiring!
Part-time Dental Hygienist
About Us
We are a fast-paced healthcare clinic dedicated to providing high-quality, compassionate healthcare to our community, regardless of ability to pay.
About the Position
Treat and educate patients in the control and prevention of oral disease through proper oral hygiene and regular professional dental care.
Minimum Qualifications: BS or AS degree from an accredited college or university with a major in dental hygiene. Two years of full-time work as a dental hygienist is preferred. State of Alaska dental hygiene and local anesthetic licenses. Must have and maintain current Basic Life Support certification.
24–32 hours per week
Benefits include health insurance, a retirement plan, paid time off, and paid holidays.
Guaranteed loan repayment of $20,000 with a two-year commitment.
To learn more or apply, visit www.anhc.org/careers
See above
See above
See above