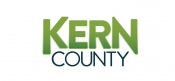 View the Website
Organization: Kern Behavioral Health & Recovery Services
Category: Behavioral Health Professional
Location: Bakersfield, CA
Date Job Posted: September 17, 2020
Share with Others:
Behavioral Health Unit Supervisor II
Annual Salary: $97,981.31 - 119,632.44
Grow with KernBHRS
Assist the training director with oversight of recruitment, admissions, new intern orientation, and intern program success
Train Psychologists in culturally competent approaches in diverse setting
Maintain highest quality APA accredited internship training program & MORE!
Competitive Benefits
Medical/Dental/Vision/Pharmacy coverage for employee and dependents
Flexible spending account for healthcare
Life insurance of $100,000
Employee Assistance Programs that offers free/low cost counseling, legal advice, etc.
Retirement & Paid Time Off
Pension Plan of 1.62% at age 65
Deferred compensation match of up to 6% of base salary
12 paid holidays annually
12 days of vacation annually
8.67 days of sick leave annually
Requirements
Licensure in the State of California as a Clinical Psychologist and one (1) year full-time experience in supervisory, administrative or consultative capacity.
For more information & questions:
Contact: Valentina Chavez
Senior Talent Recruiter
chavezv@KernCounty.com
Apply Online: KernCounty.com/HR
See above
See above
See above