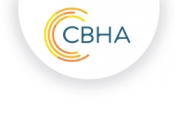 View the Website
Organization: Columbia Basin Health Association
Category: Occupational Therapist
Location: Othello, Connell, Mattawa, WA
Date Job Posted: November 9, 2020
Share with Others:

Occupational Therapist
Overview
Responsible for providing related interventions in evaluating and treating fine motor, sensory motor, developmental delays or disabilities, as well as other related disorders which impact an individual's ability to complete daily functions and tasks.
Responsibilities
Performs evaluations to assess a patient's condition and level of functioning to diagnose and/or determine the degree of impairments in patients of all age levels (infancy to elderly).
Develops and implements treatment plans utilizing evidence-based interventions and practices to achieve positive outcomes and improved functioning. Also monitors patients' progress and adjusts treatments accordingly.
Collaborates and provides feedback to other members of the care team (PT, SLP, Family Resources Coordinator, primary care provider, and family members) regarding the treatment needs of patients and progress in the delivery of services as well as areas of concern to prevent further impairment or problems.
Transitions and/or provides referral for other specialized or long term services as needed.
Maintains records that document interventions provided in accordance with program requirements and guidelines.
Develops and maintains relationships with community agencies relevant to program functions and referral needs.
Effectively manage caseload by providing timely interventions, providing quality services, achieving positive outcomes, and maintaining productivity levels.
Travels to remote sites and/or home visits to support related intervention services.
Promotes a positive work culture and upholds clinic policies and procedures, including the WE CARE Standards of Behavior.
Must uphold confidentiality at all times in regards to CBHA activities, reports, financials, patient health information and other proprietary information specific to CBHA.
Other duties as assigned.
Qualifications
Professional and Technical Knowledge:
Possesses knowledge and training in the field of occupational therapy, frequently acquired through completion of a master's degree program in Occupational Therapy from an accredited university and direct qualifying experience working in the field.
Licenses and Certification:
Possesses Washington State licensure as an Occupational Therapist.
Possesses a valid Washington State driver's license.
Technical Skills:
Ability to prepare basic correspondence and simple reports in Microsoft Word.
Ability to use Microsoft Excel to create tables and simple displays of information.
Ability to create basic presentations in Microsoft Powerpoint.
Ability to perform basic e-mail functions using Outlook.
Ability to enter and manage data into a centralized electronic health records.
Communication Skills:
Duties require the employee to effectively communicate their opinions and extrapolations of information they collect and synthesize/analyze.
Employees are expected to exercise tact and diplomacy in the resolution of mild conflict or disagreements.
Duties require the compilation and analysis of information prepared in effective written form, including correspondence, reports, articles, or other documentation.
Duties involve convincing others to take actions, or to behave in a specific way desired by the employee.
Duties require preparation and execution of presentations to large groups.
Proficiency in speaking, reading, writing English and Spanish (preferred).
See above
See above
See above