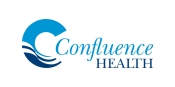 View the Website
Organization: Confluence Health
Category: Finance
Location: Wenatchee, WA
Date Job Posted: November 12, 2020
Share with Others:
Finance Senior Analyst
Requisition ID2020-3026
Overview
Position Summary:
The Sr. Financial Analyst is responsible for supporting the CFO, Vice President of Finance, and Controller in financial analysis and projects. Prepares journal entries, reviews and reports on variances during the monthly financial statement preparation for Confluence Health, Central WA hospital, Wenatchee Valley Hospital and Wenatchee Valley Medical Group. Analyze and review contractual allowances and other deductions from revenue. Coordinates with other staff on EPIC interfaces and updates/changes in account coding.
Responsibilities
Essential Functions:
Provide assistance to Controller/VP Finance/CFO in review and analysis of financial statements.
Assist management in requests for monthly, quarterly, annual, and ad-hoc reporting. Assist other users as necessary. Make recommendations for report improvements. Perform reviews to enhance the accuracy of data being reported.
Participate in the management of external financial audits. Upload annual information, work to enhance accuracy and usefulness of data being reported in audit. Maintain CAP schedules for staff review.
Responsible for accounting of internal and external leases.
Manage IRS Form 990 reporting. Upload annual information to support the nonprofit operations of the Organization. Assist audit team in preparation of Schedule H.
Prepare annual and quarterly Bond/Loan covenants and submit to outside agencies.
Monthly journal entries and reconcilications.
Prepare credible and understandable financial analysis to enhance decision making and reach strategic initiatives.
Work with Revenue Cycle Management on data extraction and reimbursement as needed for reporting and/or audit.
Utilize Axiom financial systems to provide data and reports as needed. Research variances as requested by Department Directors.
Make recommendations of system changes or new implementations to improve analysis and financial systems.
Analyze and evaluate financial systems and processes. Follow up on upgrades, implementations, and interfaces.
Represent Accounting on cross-departmental teams. Identify opportunities for efficiencies in processes and systems.
Coordinate with system administrators, applications managers, and analysts within the division to streamline workflow. Make recommendations for improvements.
Assist in annual budget preparation.
Educate management in issues related to financial analysis tools and trends.
Other duties as assigned by the Controller of Accounting.
Address patients, visitors, families, and co-workers in a pleasant and respectful manner: display courtesy at all times.
Respond quickly and appropriately to inquiries and requests.
Assist co-workers without being asked.
Display an unhurried and caring manner with visitors, families, and co-workers when performing duties.
Maintain confidentiality of all patient-hospital or physician related information. Refrain from gossip and speak in low tones in all appropriate areas.
Demonstrate a pleasing disposition and sensitivity to visitors', families, and co-workers' needs.
Perform related assignments as requested in order to promote positive visitor, family, and co-worker relations.

Communicate, cooperate and perform related duties with other co-workers in your department and in other departments in a courteous and efficient manner to achieve overall hospital goals and objectives.
Greet all visitors, families, and co-workers, patients and physicians in a courteous, respectful and professional manner at all times. Respond to all visitors, clients, families, and co-workers with empathy and positive interpersonal skills at all times.
Handle all requests with a positive attitude at the time the request is made.
Assume the responsibility for maintaining healthy interpersonal relationships with all those working or being cared for in the hospital, outpatient, or home setting.
Demonstrate a commitment to providing the highest and most reliable quality service available on a daily basis.
Strive for positive change in your work area. Cooperate with team members in a constructive and supportive manner.
Be responsible for addressing inappropriate or unacceptable behavior on the part of a co-worker(s) in your department.
Demonstrate Standards of Behavior and adhere to the Code of Conduct in all aspects of job performance at all times.
Qualifications
Required:
Bachelor's or advanced degree in Business Administration, Accounting or related field. Equivalent experience may be considered.
Minimum of five years of Healthcare related financial experience.
Demonstrate excellent analytical skills and the ability to extract information.
Must possess basic computer skills related to Windows navigation, mouse usage, keyboarding, email communication and password management.
Must possess technical and professional skills in accounting, the ability to develop financial plans and tests to assure financial strength.
Must be self-directed and possess good planning skills.
Must possess analytical and problem solving skills, ability to review own work for accuracy, as well as, the ability to coordinate the work of others and communicate effectively with all levels of management, inside and outside of Financial Services.
Must possess strong skills in the use of computers, spreadsheets, graphics and database software.
Deals extensively with confidential and sensitive information.
Desired:
Experience in reimbursement.
Professional certification by the Healthcare Financial Management Association and/or a CPA.
See above
See above
See above