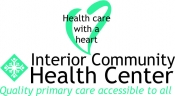 View the Website
Organization: Interior Community Health Center
Category: Professional
Location: Fairbanks, AK
Date Job Posted: February 10, 2021
Share with Others:
EHR Specialist
Quality · Fairbanks, Alaska
This position oversees the Center's electronic health record systems, staff trainings and health informatics.
Minimum Qualifications:
Education
Bachelor's Degree in Nursing, Health Informatics, Computer Sciences
Experience
Two years experience in use of electronic health records (EHR) and working with clinical staff to document patient care and generate patient panels and disease registries.
Essential Functions:
Generates and validates (in conjunction with appropriate staff) administrative and clinical reports from the Practice Management and EHR Systems. Reports include Clinical Performance Measures, Patient Centered Medical Home, Patient Panel, Disease Registries and Health Indicators.
Reviews, advises on contracts and coordinates with HIT vendors and staff, software updates.
Serves as Health Insurance Privacy and Accountability Act Privacy Officer.
Ensures corporate compliance and data integrity for reporting on meaningful use, Healthcare Effectiveness Data and Information Set, Uniform Data System Report and National Committee on Quality Assurance (NCQA).
Enrolls, assigns permissions, monitors and audits staff use of HIT per protocol.
Supervises staff, contractor, and volunteer use of electronic health records, including developing procedures for and audits to ensure corporate compliance with federal (Health Insurance Portability and Accountability Act, Health Information Technology for Economic and Clinical Health, Patient Protection and Affordable Care Act) and state regulations and laws as applicable.
Monitors and resolves HL7 interfaces and BizCom errors.
Coordinates, trains and supports provider use of electronic health records (behavioral health, medical and dental), including working with vendors to address and resolve problems.
Maintains, inventories and issues hardware to clinical staff.
Integrates and collaboratively works with other staff and areas of Center's operation.
Participates in meetings, including continuous quality improvement.
Complies with Center's policies and procedures.
Utilizes specialized office equipment.
Remains current with standards of primary health care practices.
Other duties as assigned.
Knowledge, Skills and Abilities
Demonstrated ability to establish priorities and coordinate work activities.
Ability to work with racially and ethnically diverse populations.
Technically proficient computer skills and extensive knowledge of clinical systems, electronic health records and primary patient health care.
Thorough knowledge of common office equipment (copier, fax, printer, etc.).
Excellent oral and written communication skills.
Ability to organize and prioritize tasks.
Ability to work under pressure and meet deadlines.
Strong analytical, attention to detail, and problem solving skills.
Ability to work independently and as a team member.
Knowledge of outpatient health operations.
Knowledge of policy development.
See above
See above
See above