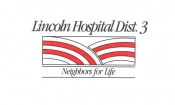 View the Website
Organization: Lincoln Hospital District #3
Category: Director
Location: Davenport, WA
Date Job Posted: June 9, 2021
Share with Others:
Lincoln Hospital District #3 is hiring a Director of Nursing Services at Lincoln Hospital in Davenport, Washington. Davenport is located 25 miles from Spokane and only 30 minutes from Lake Roosevelt Recreation area. Nurses who work at our facility care for a variety of patients, develop stronger relationships with patients, practice with a higher level of autonomy and work as part of a multidisciplinary approach to patient care. We are looking for a dynamic leader to guide, support, and continue building our nursing program to address the evolving healthcare environment.
In this position you will:
Provide management and oversight of the Acute Care, Transitional Care, Emergency, and Outpatient Services departments
Promote high quality, evidence based patient care that is provided in an efficient, competent, ethical and professional manner
Define and communicate performance expectations of staff to provide a high performance environment
Provides leadership and serves as a resource for staff to promptly respond to complex assignments and situations, unanticipated changes in the patient census, or staff schedule
Collaborate and coordinate with Officer team for the District's strategic plan
Ensure adherence to policies and procedures, standards, regulations, and CAH guidelines
Report to and works effectively/cooperatively; keep informed of current management/operational issues; and take direction from the Chief Clinical Officer
Qualifications:
Required qualifications for this position include:
Registered Nurse with BSN or Associates Degree in Nursing
Current Washington State Nursing License
5 years directly related experience in acute care, ambulatory care, or transitional care setting
3 years in a supervisory/management capacity
Ability to build and maintain effective communication and working relationships with staff, providers, managers and administration
Ability to manage multiple, complex activities and priorities
Adept to creative problem solving, negotiating conflict, and collaborating with others
Preferred qualifications for this position include:
Previous experience working in Critical Access or Rural Hospital setting
Experience working in EMR such as Meditech and Epic
Contact Human Resources at 509-725-9903, or apply at www.lincolnhospital.org. EEOC
See above
See above
See above