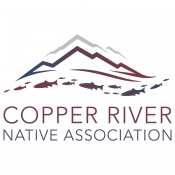 View the Website
Organization: Copper River Native Association
Category: Manager
Location: Copper Center, AK
Date Job Posted: May 11, 2022
Share with Others:
SUMMARY
This position provides patient test analysis and laboratory services in a CLIA moderate-complexity lab. Work with Laboratory Director to maintain viability of laboratory.
JOB DUTIES
Perform waived and moderate-complexity patient lab testing.
Ensure lab sample suitability for analysis.
Collect lab specimens (e.g., phlebotomy).
Accept and process samples for on-site testing or to contracted reference laboratories.
Evaluate, judge, interpret, and maintain test results. Identify and resolve inconsistencies in patient results and correlate unexpected results with disease states.
Complete x-ray examinations with patients as needed.
Assist in preparing lab for inspection from regulatory institutions.
Actively participate in Laboratory Quality Assurance activities with emphasis on ensuring compliance with regulatory and accrediting agencies.
Perform Quality Control (QC), troubleshooting, and appropriate documentation.
Review all lab QC, including Point of Care (PoC).
Review QC results daily, weekly (Levy-Jennings), and monthly and submit monthly QC data for peer comparison.
Provide customer service for questions directed at the laboratory from providers and patients.
Analyze and verify data in the computer system.
Write and run reports as required to provide operating procedures, test processes, patient results, or sample collection techniques.
Assist in training new employees and laboratory students.
Participate in continuing education programs.
Monitor, maintain, order, and stock laboratory supplies.
Review manually-entered results daily to ensure accuracy.
Provide initial training to waived testing personnel.
Assess waived testing personnel competency.
Maintain medical laboratory equipment through inspection, compliance, certification, and coordinating repair.
Prepare monthly laboratory operation reports.
Coordinate with Lab Director and Human Resources to ensure accreditation compliance.
Perform other duties as assigned.
NECESSARY KNOWLEDGE, SKILLS, AND ABILITIES
Skill in operating laboratory equipment and contemporary laboratory information system (LIS) applications.
Knowledge of clinical processes and medical terminology.
Knowledge of applicable federal, state, hospital, and regulatory committee rules and regulations.
Ability to utilize a trauma sensitive approach to interacting with clients.
Strong understanding and sensitivity to Alaska Native culture and lifestyle, with demonstrated experience working effectively with Alaska Native population.
Strong written, analytical, verbal, and interpersonal skills.
Effective oral and written communications skills with sensitivity to lifestyles of targeted participants.
Ability to keep accurate records and produce timely and accurate written reports.
Ability to maintain strict confidentiality as required for HIPAA, other regulations and organization matters.
Ability to learn and apply program/agency operating policies and procedures.
Ability to manage multiple priorities and tasks concurrently and meet deadlines.
Ability to establish and maintain cooperative working relationships, including outside contacts.
Ability to work independently as well as with teams.
MINIMUM QUALIFICATIONS
Associate's Degree in lab medicine.
Five (5) years of clinical laboratory testing experience.
Board certified from a nationally-recognized agency (e.g. American Society of Clinical Pathologists - ASCP) as a Medical Laboratory Technician (MLT) or Medical Technologist (MT)/Medical Laboratory Scientist (MLS) or equivalent required.
A combination of experience, education, and training may substitute for degree requirements on a year for year basis.
PREFERRED QUALIFICATIONS
Bachelor's degree in lab medicine.
Supervisory experience in clinical laboratory.
Experience with regulatory and accreditation of clinical laboratory operations, including lab inspections.
Affordable housing may be available upon request.
See above
See above
See above