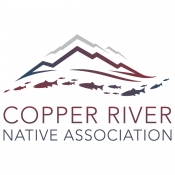 View the Website
Organization: Copper River Native Association
Category: Physician
Location: Copper Center, AK
Date Job Posted: May 11, 2022
Share with Others:
SUMMARY
This position primarily provides direct patient care. The Physician works closely with other CRNA clinicians and staff to coordinate services and to ensure quality. This position will report directly to and be supervised by the Medical Director.
JOB DUTIES
Comply with policies, procedures, bylaws, processes of privileging/credentialing, and standards of care that are conducive to the provision of high-quality medical services consistent with accreditation standards, state and federal licensure or regulations, Medicare, Medicaid, Indian Health Services requirements, and other regulations, guidelines, requirements, and statutes as applicable.
Works with healthcare team to provide patients with medical care services within the standards of care.
Prescribes pharmaceuticals, other medications, and treatment regimens to treat identified and documented medical conditions
Provide care directly and indirectly by working with other members of an interdisciplinary team to formulate treatment plans.
Timely record patient encounters in Electronic Health Record
Request further medical evaluations and make referrals, as necessary.
Examine the health of a patient to help make proper diagnosis of clinical conditions and prescribing medication, treatments, and follow-up care as required. Counsel members of families to bring changes in lifestyle such as diet and fitness to improve the general health of the family. Encourage members of the family to work together to improve the wellness of the family.
Maintain patient confidentiality and comply with all federal and state health information privacy laws.
May participate in the recruitment and selection of permanent and locums medical staff.
May work closely with the Health Services Leadership Team to evaluate, plan, and implement health service improvements.
May provide clinical input in response to patient complaints and Medical Incident/Case Review.
Perform other duties as assigned.
NECESSARY KNOWLEDGE, SKILLS, AND ABILITIES
Strong understanding and sensitivity to Alaska Native culture and lifestyle, with demonstrated experience working effectively with Alaska Native population.
Highly self-motivated and detail-oriented.
Exceptional time management skills and discipline.
Strong written, analytical, verbal, and interpersonal skills.
Effective oral and written communications skills with sensitivity to lifestyles of targeted participants.
Ability to keep accurate records and produce timely and accurate written reports.
Ability to maintain strict confidentiality as required for HIPAA, other regulations and organization matters.
Ability to learn and apply program/agency operating policies and procedures.
Ability to manage multiple priorities and tasks concurrently and meet deadlines.
Ability to establish and maintain cooperative working relationships, including outside contacts.
Ability to work independently as well as with teams.
MINIMUM QUALIFICATIONS
M.D. or D.O., and
Two (2) years of post-residency clinical work experience
Licensed in the State of Alaska
ACLS and PALS Certified
PREFERRED QUALIFICATIONS
Five (5) years of post-residency clinical work experience
Copper River Native Association will consider H-1B Visa Candidates.
See above
See above
See above