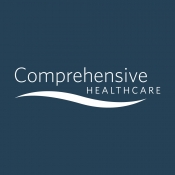 View the Website
Organization: Comprehensive Healthcare
Category: Behavioral Health Professional
Location: White Salmon, WA
Date Job Posted: May 13, 2022
Share with Others:
Substance Use Disorder Professionals work with individuals who are experiencing addiction or are at risk of addiction to provide evidence-based interventions as part of an integrated treatment model. Substance Use Disorder Professionals also collaborate with therapists, case managers, nurses, and prescribers to develop treatment plans and assist with care coordination. This position emphasizes harm reduction and attaining progress toward each individual's recovery goals. To be successful in this role, the Substance Use Disorder Professional will need to stay current on trends and developments in the substance use and addiction field. It is also important to be able to establish rapport quickly, motivate others, and keep a positive attitude in the midst of challenges. This position is located in our White Salmon office and has a regular Monday-Friday day shift schedule.
Substance Use Disorder Professional duties may include:
completing substance use assessments
collaborating with each client to develop an individualized treatment plan
providing supportive counseling and case management to clients & their families
facilitating behavioral health treatment and educational groups that focus on recovery barriers, skill-building, motivation, and harm reduction
assessing clients for safety and risk to self or others, and taking appropriate crisis intervention measures when indicated
providing progress reports and completion notices to the courts, probation departments, and referral sources as appropriate
completing all documentation in a respectful, client-centered manner
Qualifications:
Associate's degree or certificate in addictions or chemical dependency studies
Substance Use Disorder Professional or Trainee certification in Washington
Must be eligible for registration as Agency Affiliated Counselor
Must have valid driver's license and vehicle liability insurance
Must be fully vaccinated against COVID-19 and provide documentation during the hiring process or be approved for a qualifying medical or religious exemption prior to starting work
Apply online: https://www.paycomonline.net/v4/ats/web.php/jobs/ViewJobDetails?job=16264&clientkey=19D9D2EBCE0A34CBC7B47FD6059715AF
See above
See above
See above