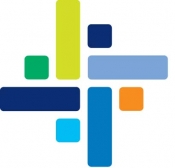 View the Website
Organization: Proliance Orthopedic Associates
Category: Other
Location: Renton, WA
Date Job Posted: May 25, 2023
Share with Others:
The Radiologic Technologist will be responsible for operating the radiographic equipment to produce quality images according to physician protocols. Ability to communicate effectively with patients, POA team members and physicians in order to ensure we are providing the highest level of care in a safe and efficient manner.
Key Duties & Responsibilities:
Prepare patient for radiologic exam
Complies with all safety standards in order to protect patients, staff and self from radiation hazard
Follows established procedures for exam which involves set up and operation of radiographic equipment used in the medical diagnosis and treatment of patient
Review image for clarity and retake if necessary
Ability to navigate radiographic equipment to capture patient data, process images and send to PACs for physician use and long term storage
Ability to navigate practice management system to facilitate patient record
Ability to import and export data from PACs for all imaging data requests
Trouble shoot hardware & software to minimize downtime
Essential Qualities:
Self-motivated, demonstrate initiative
Strong attention to detail
Well organized, dependable & personable
Ability to multitask and apply critical thinking
Composure in a fast paced work environment
Flexible to change as we continually adapt to meet the needs of our patients
Familiarity with electronic health records (EHR)
Understanding of medical terminology
Team player, interfaces well with staff and physicians
Education, Experience, Certifications
Current ARRT Registration
Current Washington State Radiologic Technologist license
Adheres to Proliance Surgeons policies & procedures, regulatory compliance and patient confidentiality.
Hourly Range: $27.4 USD to $43.83 USD
Please click on the link below to apply -
https://recruiting2.ultipro.com/PRO1010ZNC/JobBoard/47c46775-d6bd-e660-d85c-64e4e0fe804f/OpportunityDetail?opportunityId=3a19ef89-1b81-42fd-977b-ec00d2e27922
See above
See above
See above