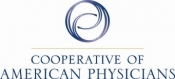 View the Website
Organization: Cooperative of American Physicians
Category: Professional
Location: Los Angeles, CA
Date Job Posted: September 12, 2023
Share with Others:
TITLE: CLAIMS SPECIALIST II
SUMMARY The Cooperative of American Physicians, Inc., seeks a Claims Specialist II to perform administrative and technical duties to manage assigned claim files. Participates in the continued training and supervision of Claim Specialists.
ESSENTIAL DUTIES AND RESPONSIBILITIES:
Manage medical malpractice claims, including the assignment, direction and control of defense counsel, under supervision and in compliance with the Claims Technical Manual, the Defense Attorney Guidelines, and the MPT Agreement. Manage increasingly complex cases with larger financial exposure. Review all bills for reasonableness.
Investigate and evaluate claim files including complying with the standards of performance, interviewing members, reviewing medical records, corresponding with plaintiff attorneys, obtaining preliminary expert evaluation/opinions, and preparing interview summaries.
Prepare case evaluation reports for publication and presentation to the CRC and CSC.
Prepare case evaluation reports for discretionary authority on selected cases
Manage and participate in all litigation activity, including discovery plan, mediation, MSC, and negotiation under close supervision.
Monitor trials and arbitrations including daily progress reports, providing member and defense attorney with support.
Prepare claim file resolution documentation.
Timely update the claims database.
Document all important case developments under the chronology tab.
Timely review and index documents to the On Base system.
Provide assistance to management as indicated on special project.
Identify and investigate coverage issues.
Take Hotline calls as requested and as necessary.
Attend staff and department meetings as indicated.
Perform other duties as necessary.
EDUCATION and/or EXPERIENCE:
Bachelor's degree from four-year college or university.
Relevant legal and/or medical education background or the equivalent.
Minimum three years of medical malpractice claims management experience and/or one year CAP claims experience.
OTHER SKILLS and ABILITIES:
Excellent demonstrated verbal and written communication skills.
Effective time management skills.
Ability to manage multiple priorities/deadlines.
Personal computer literate preferred.
Strong analytical skills
SALARY RANGE: 77000 - 110000/year
Forward cover letter and resume to HR@CAPphysicians.com
See above
See above
See above