Clinical Supervisor MedSurg/ICU, Truckee, CA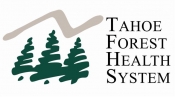 View the Website
Tahoe Forest Health System
Nurse
Truckee, CA
March 20, 2017
Clinical Supervisor MedSurg/ICU
SUMMARY: Responsible for supervising all aspects of the Medical-Surgical and ICU departments including supervising the members of the team, establishing and maintaining positive relationships with customers and referral sources, responding to customer requests and concerns and achieving optimal outcomes that are consistent with patient satisfaction goals and outcomes criteria. Responsible for ensuring that patient care is coordinated and managed appropriately. Responsible for ensuring that care and services are delivered appropriately and for the supervision of clinical personnel.
ESSENTIAL DUTIES AND RESPONSIBILITIES: include the following:
Hires unit employees, oversees training, counsels when necessary, and evaluates direct-reporting staff positions.
Assists in patient care and procedures as needed.
Completes employee performance evaluations by due date.
Assures that schedule is complete and 24-hour coverage is present.
Monitors staff turnover, identifying variances and trends and initiates action when indicated.
Assures bed control coverage is arranged Monday – Friday.
Establishes work standards that provide a high level of customer satisfaction.
Monitors that patient confidentiality is observed.
Provides unit audits and statistics as needed.
Assures unit Policies and Procedures are kept current reflecting regulatory requirements and best practice.
Actively applies communication principles.
Demonstrates leadership and professional growth.
Identifies need to change systems/self and in coordination with the Director implements policies/practices to make change.
Assists the Director of Med-Surg/ICU with development of the unit operating and capital budgets.
Implements and monitors approved operating and capital budget.
Actively supports and participates in the organization-wide Quality Performance Improvement Plan.
Strives to attain and maintain regional "best practice" recognition.
Performs other duties and activities as delegated by the Director.
Authorized to act in the absence of the Director, ICU/MedSurg.
Demonstrates System Values in performance and behavior.
Complies with System policies and procedures.
Other duties as may be assigned.
SUPERVISORY RESPONSIBILITIES: Carries out supervisory responsibility in accordance with the organization's policies and applicable laws. Responsibilities include interviewing, hiring and training employees; planning, assigning and direction work; appraising performance, rewarding and disciplining employees; addressing complaints and resolving problems.
EDUCATION AND EXPERIENCE: Bachelor's degree (B.A.) from four-year college or university; or one to two years related experience and/or training; or equivalent combination of education and experience. Graduation from a National League of Nursing (NLN), Commission on Collegiate Nursing Education (CCNE) or equivalent accredited school of nursing.
LICENSES, CERTIFICATIONS: Required: Current California RN license, Current Nevada RN License.
OTHER EXPERIENCE/QUALIFICATIONS: Two to four years' experience in health care coordination and /or supervision. Med-Surg/ICU experience necessary.
To learn more about Tahoe Forest Hospital District, complete and submit your online application and resume, visit our Career Center at: www.tfhd.com Questions? Contact our Recruiter at (530) 582-3593, or amazzini@tfhd.com
See above
See above
See above