Director, Clinical Services, Alameda, CA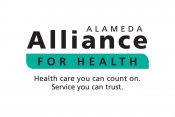 View the Website
Alameda Alliance for Health
Director
Alameda, CA
May 25, 2017
The Director, Clinical Services is responsible for the operational management of the Alliance Medical Services Department activities including Inpatient and Outpatient Utilization Management, Case and Disease Management, and California Children's Services.
Responsible for the development, design, and implementation of Medical Management strategic plan and ongoing operations.
Responsible for ensuring optimal staffing for medical services to ensure operational efficiency and compliance.
Work closely and in collaboration with all clinical staff to maintain open communication among all the clinical departments and create the team culture.
Responsible for developing, monitoring, correcting and evaluating all operational and technical issues with clinical team.
Monitor and implement solutions for appropriate medical utilization and create actionable information for staff members.
Report activities, communication, and coordination of standards with all departments.
Assist with plan-wide initiatives as it relates to utilization of medical services and coordination of care management programs.
Design and monitor clinical initiatives to meet plan specific and regulatory targets.
Support other departments, such as Quality, Information Technology and Provider Services with clinical initiatives.
Ensure successful implementation of clinical software initiatives.
Maintain current knowledge of regulations criteria, standards and regulations as established by CMS, DMHC, DHCS, and CCS.
Ensure compliance with quality programs and all applicable regulatory agencies.
Perform all job functions with integrity. Provide timely internal and external customer service in cooperative, professional, and respectful manner.
Coordinate, direct and approve all budgets for areas in utilization management, case management, and retrospective review.
Ensure systems are in place to monitor and correct areas not meeting financial targets.
Analyze all utilization reports to ensure medical expenditures are appropriate and utilization targets are met.
Perform other duties, projects or functions as assigned.
Overseeing daily services of Utilization Management, Case Management, Transition of Care, and California Children's Services.
Overseeing and managing select clinical programs, especially pertaining to utilization management.
Evaluating data analytics pertaining to medical services.
Supervising, training and mentoring staff. Serve as subject matter expert in medical management and clinical programs in support of the Triple Aim
Reporting and analysis of all departmental funtions. Ensuring regulatory compliance.
Communicating effectively and efficiently internally and externally.
Making verbal presentations.
Leading and participating in internal and external committees and meetings.
Complying with the organization's Code of Conduct, all regulatory and contractual requirements, organizational policies, procedures, and internal controls.
To apply and learn more visit https://jobs-alamedaalliance.icims.com/jobs/1663/director%2c-clinical-services/job
See above
See above
See above