Laboratory Manager, Kotzebue, AK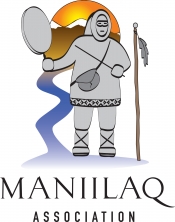 View the Website
Maniilaq Association
Manager
Kotzebue, AK
June 2, 2017
Laboratory Manager
Job Code: 2017:OTZ-105
Location: Kotzebue, Alaska
Program: Laboratory
FT/PT Status: Full Time
POSITION SUMMARY
This position functions as a working manager. The position is located in the Laboratory Program of the Maniilaq Health Center. The purpose of this position is to provide on site management of the day to day laboratory operations and generation of laboratory data under the directions of the Medical Director and the Laboratory Medical Director.
PRINCIPAL DUTIES AND RESPONSIBILITIES
Daily generation of laboratory data in all sections of the Clinical Laboratory. This includes Chemistry, Transfusion Medicine, Hematology, Coagulation, Urinalysis, and Microbiology. This is a working management position that requires a physical presence in the laboratory throughout 90% of the shift.
Performs a full range of clinical laboratory tests and examinations on a variety of clinical specimens.
Maintains adequate supply and reagent inventory levels.
Responsible for the technical and scientific oversight of the laboratory and the day-to-day supervision of testing personnel and reporting of test results.
Responsible to access the knowledge and skills of department staff in the area of principles of growth and developmental stages of patients throughout the continuum of life as they relate to the collection of specimens and the interpretation of results.
Assumes all responsibilities for Administration, production and Quality Assurance functions to meet all regulatory and accreditation standards.
Participates in the evaluation performance of all laboratory staff and makes recommendations about performance.
Approves leave requests in consultation with the Clinical Director.
Provides advice and guidance to the Laboratory Medical Director as required to maintain maximum quality output of laboratory data.
Supervises Quality Control and Proficiency Testing programs as directed by the Laboratory Medical Director.
Ensures policies and procedures are followed by all laboratory staff.
Recommends budget expenditures and budget planning concepts to the Clinical Director.
Shares after hours on-call and weekend coverage on a rotational basis. Responds to internal or external disasters as needed.
Responsible for all aspects of personnel management in the department to include but not limited to hiring, training, and discipline.
Other duties as assigned.
Job Qualifications:
MINIMUM REQUIREMENTS
Bachelor's degree in Medical Technology or related Life Science field from an accredited institution and 4 years laboratory experience and six months experience in bacteriology, or equivalent training/experience. MT (ASCP) registration or certification as a Clinical Laboratory Scientist (CLS) by NCA or MT (AMT).
DISCLAIMER
The above statements are intended to describe the general nature and level of work being performed by people assigned to this job. They are not intended to be an exhaustive list of all responsibilities, duties, and skills required of personnel so classified.
See above
See above
See above