Medical Lab Technician/Technologist, Kotzebue, AK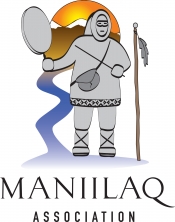 View the Website
Maniilaq Association
Technical/Professional
Kotzebue, AK
June 2, 2017
Medical Lab Technician/Technologist
Job Code: 2017:OTZ-033
Location: Kotzebue, Alaska
Program: Laboratory
FT/PT Status: Full Time
Job Responsibilities:
POSITION SUMMARY
Performs a variety of clerical duties for the laboratory staff, provides phlebotomy services for the lab and nursing. Processes specimens for testing and dispatch. Performs all tests commonly performed in a hospital laboratory with the supervision of the staff Medical Technologist and Laboratory Manager. Maintains, operates, and troubleshoots equipment. Performs quality control.
PRINCIPAL DUTIES AND RESPONSIBILITIES
Provides clerical support for laboratory staff including processing in coming and out going lab reports, making copies, maintaining and organizing filing system, end of the month statistical reports, and whatever supervisor assigns.
Performs patient specimen testing. Ensures sample testing and suitability for analyses. Evaluates judges and interprets test results. Identifies and resolves inconsistencies in patient results.
Accepts and processes samples for on-site testing or to contracted reference laboratories.
Performs a full range of clinical laboratory tests and examinations in all section of the laboratory under the supervision of the Medical Technologists and Laboratory Manager.
Follows established laboratory procedures for specimen handling, processing, test analysis, reporting and maintains records of patient results. Understands and follows established infection control practices. Performs scheduled maintenance on all instruments. Performs quality control and notifies staff technologist of any problems and corrective actions taken.
Assists, as instructed, in the orientation of new employees. Participates in quality improvement process/projects, both in the laboratory and the health center.
Shares after hours on-call, weekend and holiday coverage on a rotational basis with back up assistance from Medical Technologists. Responds in case of an internal or external disaster.
Assists the Laboratory Manager in administrative duties as assigned.
Demonstrates knowledge and understanding of the developmental stages of patients throughout the continuum of life as they relate to the collection of specimens and the interpretation of results.
Is clear and concise, both verbally and in writing when communicating with staff and the public. Speaks courteously when on the telephone. Has the ability to relate to the public in a caring, tactful, and courteous manner at all times. Uses positive interpersonal skills to promote success of the laboratory team members and promote laboratory and health center goals.
Other duties as assigned
Job Qualifications:
MINIMUM REQUIREMENTS
Associates Degree in clinical laboratory sciences. MLT (ASCP) registered or eligible for registration, or certification as Clinical Laboratory Technician (CLT) through NCA or MLT (AMT).
Other Job Information (if applicable):
DISCLAIMER
The above statements are intended to describe the general nature and level of work being performed by people assigned to the job. They are not intended to be construed as an exhaustive list of all responsibilities, duties, and skills require of people in this job.
See above
See above
See above