Associate Director of Nursing, San Francisco, CA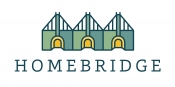 View the Website
Homebridge
Associate Director
San Francisco, CA
June 11, 2017
The Associate Director of Nursing oversees the provision of paramedical, specialized home care training and health education services for the organization's home care services departments in the Bay Area. This includes ensuring Homebridge is delivering the most advanced care within the agency's scope and resources and ensuring effective and safe training, delivery and on-going quality assurance of services.
We place Home Care Providers (HCPs) in the homes of seniors and people with disabilities who qualify for in home supportive services through Medi Cal. The range of client needs varies from assistance with daily activities to acute paramedical activities (insulin shots, blood sugar tests, etc). The Associate Director of Nursing will oversee a staff of LVNs and Specialized Training Coordinators that provide direct care management and health education to clients, as well as training and monitoring of paramedical and complex personal care activities to HCPs working directly with clients.
This position will be part of the organization's management team and will play a critical role in the development of service delivery and quality. Successful candidates will have nursing field experience (preferably in a community based setting and/or with seniors and people with disabilities) and have a desire to train and develop licensed and non-licensed staff providing direct care to clients. This work takes place during standard business hours and has high visibility with County government, Health Plan and hospital partners.
Education, Experience Certifications
Bachelor of Science degree in nursing preferred; must be a Registered Nurse (with education in public health, health education, health administration, gerontology, or equivalent), valid current license to practice nursing in the State of California and current CPR and First Aid certificate required. Three years' experience, two of which are in public health, community social service or home health agency performing case assessments, intervention and developing care plans required. Two years' experience supervising or managing a work unit. Experience in a nonprofit and working with the elderly and disabled communities desirable.
Candidates should apply online at the following link --- http://www.homebridgeca.org/careers?gnk=job&gni=8a78845d5900d98001590413cd553ad7&gns=Other
See above
See above
See above