Clinical Applications Coordinator, Kotzebue, AK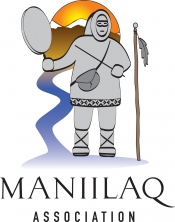 View the Website
Maniilaq Association
Technical/Professional
Kotzebue, AK
June 13, 2017
Maniilaq Association is a P.L. 93-638 Native/Indian Preference/EEO Employer
Clinical Application Coordinator
Job Code: 2017:OTZ-164
Location: Kotzebue, Alaska
Program: Information Technology
FT/PT Status: Full Time
POSITION SUMMARY
Serves as a specialist/integrator in the implementation and ongoing support of multi-service clinical software applications used for the hospital and clinic Electronic Health Record. The position supports the daily interface between clinicians/medical staff and the Electronic Health Record. The duties involve serving as the coordinator for deploying new portions of the Electronic Health Record in specified clinical locations, consulting with the Medical Staff, clinical departments and Information Technology in customizing software and altering workflow processes in the daily operation of the Electronic Health Record. Incumbent is responsible for a broad range of activities surrounding the implementation of a comprehensive, standardized integrated health care information system. This position will be on-call. Must be familiar with the existing RPMS system. Reports directly to the Director of Health Information Systems.
PRINCIPAL DUTIES AND RESPONSIBILITIES
Is responsible for the implementation and support of multi-service software packages that automate the capture of clinical encounter information and is subsequent retrieval. The main emphasis will be on the Electronic Health Record system.
The application coordinator manages the customization of the site parameters and addresses integration issues with other software packages. This includes the day to day operations of the EHR along with troubleshooting problems.
Assists in the implementation of new software products obtained by the facility that cover these functions.
Serves as liaison between the Health Center's staff and other agencies concerning out health care information systems.
Serves on MHC multi-disciplinary teams as the subject matter expert on EHR and other health care information systems.
Acquires a comprehensive knowledge of the software involved to determine which are procedural issues versus system/application deficiencies.
Responsible for training MHC staff in effective use of the EHR system. This will also include training staff for any future improvements to the system and any new software processes that are added.
Emphasizes timeliness, accuracy, security and the importance of these functions on every other clinical application. Promotes an awareness of the importance of data validity and data security.
Coordinates efforts to correct deficiencies and errors that occur in the electronic record. Logs all problems, referring those requiring a higher level of technical support to the appropriate person or team.
Coordinates with MHC staff, IT staff and other application coordinators to implement integrated packages, resolve conflicts, provide secondary support on related software modules, and insure smooth operations in areas where package scope overlaps or is integrated with other services' functions.
Uses all available resources pertaining to pre-packaged software, templates and other system processes that are already available throughout the IHS/VA network. This includes using standard file and table builds that are available.
Promotes an atmosphere that encourages enthusiasm and user participation in clinical computing. Creates a positive environment for reporting application and/or system deficiencies and suggestions for system improvements and enhanced functionality.
Other duties as assigned.
Job Qualifications:
MINIMUM REQUIREMENTS
Minimum 4 years experience in clinical patient care (clinical, nursing, or allied health) or 2 years experience in clinical applications support in the healthcare industry or a degree in Medical Informatics. Demonstrated ability to communicate effectively with peers and superiors, to speak in front of groups and to communicate in writing policies, procedures, memoranda and training materials. Experience serving as a liaison between groups within an organization, as an effective member of organizational teams and in coordinating software implementation projects. Extensive knowledge of a broad range of patient care activities, working knowledge of the hospital environment and how the different services and functions interact.
DISCLAIMER
The above statements are intended to describe the general nature and level of work being performed by people assigned to this classification. They are not intended to be construed, as an exhaustive list of all responsibilities, duties, and skills required of people in this job.
See above
See above
See above