Human Resources Manager, Coalinga, CA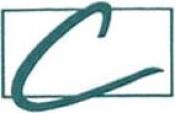 View the Website
Coalinga Regional Medical Center
Manager
Coalinga, CA
June 15, 2017
Job Opening for: Human Resources Manager
Full Time - Non-Exempt
Job Summary
Under the direction of the CEO, plans organizes and directs the Human Resource function of CRMC including recruitment and retention, compensation, employee relations, and benefits administration. This includes developing, implementing and coordinating policies and procedures, maintaining consistent employment practices, ensuring compliance with Federal and State employment laws. Responsible for administration of HR related policies and procedures. Adheres to CRMC's Universal Behavioral Standards: Customer Focus/Dignity, Excellence, Teamwork, Adaptability and Responsibility.
Qualifications
The incumbent possesses the following minimum qualifications for this classification:
Bachelor's Degree with emphasis in Human Resources, Organizational Development, or Business Administration preferred.
PHR certification or Master's degree preferred.
Demonstrated in-depth knowledge and understanding of personnel systems and human resource issues.
Strong communication and interpersonal skills.
Supervisor/management experience required, health care setting preferred.
Prefer five years of increasingly responsible experience which demonstrates proficiency in the skills and knowledge required to perform the job.
Reports to: Chief Executive Officer
All interested and qualified candidates please download and complete the application from: www.coalingamedicalcenter.com - and mail, fax or email to:
Human Resources
Coalinga Regional Medical Center
1191 Phelps Avenue
Coalinga, CA 93210
Phone: (559)935-6420 Fax: (559)935-6512
mail: aabel@coalingahospital.com
See above
See above
See above