Inventory Control Coordinator, Seattle, WA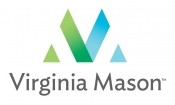 View the Website
Virginia Mason Medical Center
Professional
Seattle, WA
April 13, 2018
Inventory Control Coordinator
Support Services | Fulltime - Regular | Seattle, WA, US | 40 hours per week
Job Number: 180771
Department: Distribution
Hours: 7:00 AM - 3:30 PM
Located in Seattle, WA, Virginia Mason is an internationally recognized leader in the continuous improvement of health care. With an extensive list of awards and distinctions that includes our recognition as Top Hospital of the Decade by The Leapfrog Group, Virginia Mason offers you the opportunity to partner with exceptionally talented peers at every level.
You will contribute to the strength of our Team Medicine approach to collaborative medicine and benefit from the changes enacted through our Virginia Mason Production System, a model that has transformed health care by providing patients with easier access to care, reducing errors, and continuously innovating patient safety and quality that has been adopted by other organizations here and abroad. Join us, and find out how many ways Virginia Mason offers you the chance to focus on what really matters - our patients.
The purpose of this position is to maintain and update all receipts, purchases and inventory of assigned area. Some of the responsibilities include handling all paperwork and procedures to ensure an efficient and accurate inventory management system, maintains and updates inventory records, makes recommendations to leadership on programs to improve the management of inventory, maintains accurate inventory recordsm maintains record to accurately track recoup product and return saleable products to stock from floors, ensures all damage/defective products accounted for and properly handled, manages consignment process, performs internal audits and (additional) cycle counts, develops all report and documentation to facilitate accurate inventory counts including records of all audit, counts and adjustments. Manages fill rate, turn rate and monitors stock on hand completes and issues all records and reports, Coordinates benchmarking, documentation and sharing of best practices, prepares and reconciles required daily, weekly and monthly inventory and production reports and gathers and analyzes data concerning operations, inventory control and customer requirements.
Qualifications:
Associates degree or equivalent required
Minimum of three years of increasingly responsible experience in supply chain, inventory control, or equivalent field.
This position also requires strong problem solving and decision making skills and computer literacy, including knowledge of Microsoft Office, Cerner, and Oracle.
Must be action-oriented with excellent communication skills and leadership capabilities. Strong time management skills and the ability to manage multiple priorities simultaneously while maintaining attention to detail.
Preferred: Bachelor's degree in Business Administration, Supply Chain or a related field, or equivalent combination of education and experience is preferred. Strong skills in data analytics, process improvements, coaching and development and experience in a healthcare setting are also preferred.
Just as Virginia Mason is dedicated to improving the lives of our patients and our community, we are equally dedicated to your professional and personal success. With a wide range of perks that includes comprehensive compensation and benefits, continuing education and support, and the opportunity to live in one of the most livable cities in the country, you will find that an opportunity with Team Medicine is one worth taking.
We are an equal opportunity/affirmative action employer.
See above
See above
See above