ARNP OR Psychiatrist - Older Adults, Seattle, WA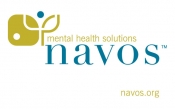 View the Website
Navos
Behavioral Health Professional
Seattle, WA
June 6, 2018
ARNP OR Psychiatrist - Older Adults
OASIS – Seattle, Washington
Job Summary
OASIS Consultants, the older adult division of Navos, is looking for a full-time ARNP or psychiatrist to work with mentally ill older adults in our Nursing Home Program. We act as Consultants making medication recommendations to the primary prescriber. We use a client focused, recovery oriented, strength based approach to care in which we work jointly with our clients, their families, and other supports to develop and deliver holistic services.
Supervision
Reports to: Program Manager - Oasis
Supervises: No direct reports, or supervisory authority but will need to work in collaboration with other members of the medical and non-medical team.
Functions and Responsibilities
Completes or delegates the initial medical assessment process.
Utilizes baseline assessment data and med/psych diagnosis in planning treatment care.
Follows psychiatric medical process (i.e. assessment, diagnosis, planning, implementation and evaluation).
Writes and implements medication orders as appropriate within the scope of practice.
Monitors and documents consumer's responses to interventions and communicates with team members.
Coaches, teaches and role models med/psych interventions for other medical staff.
Supports a system-wide understanding of trauma prevalence, impact and trauma informed care.
Position Requirements
Must be able to work independently as an Advanced Registered Nurse Practitioner in good standing, including with children, adults and older adults.
Must possess and maintain current unrestricted Washington State RN & ARNP licenses, as well as current federal DEA/NPI licenses/numbers, active Medicare provider status and ongoing professional certification.
Must meet the minimum qualification of a Mental Health Professional as per WAC 275.55.
Preferably 2 years of direct experience in the treatment of severely and persistently mentally ill clients.
Familiarity with psychotropic medications, their prescribing, appropriate monitoring and management of potential side effects.
Knowledge of the current mental health system in Washington state and especially the Involuntary Treatment system.
Current knowledge of psychotropic medications, appropriate monitoring and their side effects.
Demonstrated competence in Microsoft Office suite.
Compensation
Competitive including Medical, Dental, Vision, 401k, Short/Long-term Disability, Life Insurance and 22 days of Paid Time Off and 8 paid holiday's in your first year of employment
About Navos
Known for our innovative approach, we are an award-winning 501C-3 nonprofit organization founded in 1966. The mission of Navos is to improve the quality of life of people vulnerable to mental illness and substance use disorders by providing a broad continuum of trauma informed care with a focus on recovery and resilience. Navos is committed to embracing equity and inclusiveness in everything we do. . Services are targeted to those who live at or near poverty, often as a result of their mental illness. Our efforts are intentional, deliberate, and a fundamental part of the everyday expectation for working at Navos. We believe that treatment works and recovery happens. Navos is affiliated with Multicare Health Systems.
See above
See above
See above