Clinic Manager (3 Openings), Astoria, OR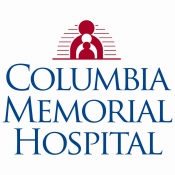 View the Website
Columbia Memorial Hospital
Clinic Practice Manager
Astoria, OR
June 11, 2018
Clinic Manager (3 Openings)
We currently have three Clinic Manager positions open. The following are titles and links to apply:
2018102 Warrenton Primary Care Medical Group Manager Apply Here
2018142 Women's Center Medical Group Manager Apply Here
2018110 Surgery Clinic Manager Apply Here
These positions supervise and coordinate activities of the Hospital owned clinics. These CMH Medical Group Manager positions exist to help better serve customers. These positions are responsible for the administrative oversight and supervision of all clinical and administrative staff to enhance quality of care to the clinics' customers. This is in conjunction with tracking and maintaining compliance with all federal and state regulatory requirements.
Job Requirements
General clinical office procedures and practices; computer and filing systems; knowledge of CPT codes and modifiers preferred. Computer and financial management skills; team leader; must have excellent customer service skills, computer data entry, telephone, 10-key, communication skills, ability to communicate effectively orally and in writing; multi-tasking and ability to handle disruptions; participate and promote teamwork within the clinic setting.
Bachelor degree or equivalent experience/education; previous clinic office management experience required.
See above
See above
See above