Primary Care Providers - Multiple Opportunities, Fort Defiance, AZ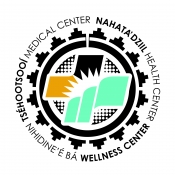 View the Website
Tsehootsooi Medical Center
Medical Staff
Fort Defiance, AZ
June 12, 2018
JOIN OUR PRIMARY CARE TEAM!
Tsehootsooi Medical Center is seeking primary care providers trained in the areas of Family Medicine, Internal Medicine, Advanced Practice Nurse Practitioners, and Certified Physician Assistants to join our growing adult medicine outpatient clinic.
Practice evidence based medicine in an outpatient internal medicine clinic with opportunities to practice pediatric medicine as requested.
Typical work week is 4-10 hour days scheduled M-F with no call requirement. (may be flexible depending on your request)
30 minute appointment slots for existing patients and 40 minute appointment slots for new evaluations and chronic care patients.
Academic affiliations with Global Health Fellowship programs and opportunities to mentor rotating students and residents.
Attractive comprehensive compensation package that includes professional development and work life balance.
Your current unrestricted license from any state allows you to practice with us.
Registered site of federal and state loan repayment programs allows you to apply for assistance in repaying your educational loans.
For more information, please contact:
Ra'el Augare
Medical Recruiting Manager
(928) 729-8309 / (505) 409-9701
Ophelia Anthony
Medical Recruiting Coordinator
(928) 688-5653 / (520) 391-0679
See above
See above
See above