Chief Nursing Officer, Bellefontaine, OH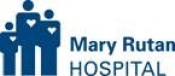 View the Website
Mary Rutan Hospital
Chief Nursing Officer
Bellefontaine, OH
July 26, 2018
At Mary Rutan Hospital, we understand how important good health is to our community. For nearly 100 years, Mary Rutan Hospital has continuously improved and developed services to best meet your needs. Recognized at a national level for the quality care we're providing, we are ready to provide the best care to you and your family, right here in Logan County.
We are currently recruiting for the following critical position.
Chief Nursing Officer
Job Summary
Responsible for nursing services, patient care, quality/risk management, infection control and care coordination throughout the hospital system. Manages directors and staff. Consults with staff, physicians, and other administrators on nursing problems and interpretation of hospital policies to ensure patient needs are met. Maintains performance improvement activities within nursing departments. Assists with maintaining established budgets. Acts as part of the overall management team for the hospital. Evaluates staff and revises nursing position descriptions and performance evaluations as necessary. Assists and regularly reports on the hospital's objectives established by the governing authority. Oversees patient quality and risk management functions as well as infection control. Oversees accreditation process.
Regulatory Requirements
Graduate of an accredited school of nursing, Bachelor's degree required.
Current State Nursing Licensure in the State of Ohio.
Minimum of five years management experience required.
Prior CNO/VP of Patient Services experience strongly preferred.
Master's degree required.
Language Skills
Ability to communicate in English, both verbally and in writing.
Additional languages preferred.
Excellent interpersonal skills.
Excellent presentation skills.
Skills
Excellent computer knowledge.
Ability to operate office equipment.
To Apply
Send resume, cover letter and salary requirements to Brian Zak at brian.zak@maryrutan.org
See above
See above
See above