Configuration Analyst IV, Bakersfield, CA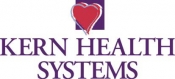 View the Website
Kern Health Systems
Technical/Professional
Bakersfield, CA
August 2, 2018
We appreciate your interest in our organization and assure you that we are sincerely interested in your qualifications. A clear understanding of your background and work history will help us potentially place you in a position that meets your objectives and those of the organization. Qualified applicants are considered for positions without regard to race, color, religion, sex (including pregnancy, childbirth and breastfeeding, or any related medical conditions), national origin, ancestry, age, marital or veteran status, sexual orientation, gender identity, genetic information, gender expression, military status, or the presence of a non-job related medical condition or disability (mental or physical).
General Purpose:
This position is responsible for managing major system configurations, health plan implementations and conversions within the System Configuration team. The primary responsibilities include the accurate interpretation of specific state and/or federal guidelines that impact benefits, contracts, codification, and business requirements and converting them into configuration parameters within the core systems. Other responsibilities are coding, updating and maintenance benefit plans, provider set-up (demographic and contracts affiliations), fee schedules and various system tables through the user interface.
The Configuration Analyst IV elicits complex business requirements through group meetings, interviews, observation, and/or existing systems, and business or policy documentation. This role independently mentors and contributes to the Configuration Analysts team with complex and comprehensive documentation of the technical requirements or systems modifications in a format that facilitates a business and technical communication and understanding amongst the business department or individuals. The Configuration Analyst IV must have the ability to independently analyze or mine data, draw sound conclusions, and is able to interpret and follow detailed and precise written and oral instructions such as checklists, process diagrams, and policy. The Configuration Analyst IV will lead communications and facilitation efforts to present the documented findings and results from an analytical engagement. The position will be required to work with and mentor people of various professional, vocational, and educational backgrounds.
Essential Duties and Responsibilities:
Essential Functions
Independently works with Executives, Management, Staff, or Business analysts to identify, document, and redesign complex business concepts or processing conflicts.
Lead and mentor in technical areas and independently provide knowledge and documentation exchange to educate team members in Analytical roles in support of team redundancy.
Master and provide formal user education with software productivity and technical tools such as Microsoft Office, Visio, Team Foundation Server, or Attachmate to document business and technical process requirements related to a technology system.
Ability to independently create technical processing macros using programming logic and native functions to perform repetitive or analytical tasks within productivity software such as Microsoft Office and Attachmate.
Comprehend, analyze, and document business or process requirements using personal interviews, document analysis, meetings, surveys, process documents, or actual scenarios.
Take on duties of a Project Manager for medium to large sized projects using standard PMBOK processes to identify scope, requirements, resources, and stakeholders using standard analysis techniques.
Analyze and document functional business environments that facilitate work throughout the company.
Develop complex business requirement specifications through internal and external research to complete technical analysis, and articulate and formally present research to various skill levels.
Lead business meetings leveraging the Agile process to assist business units in the "What" session to ensure the creation and documentation of stories and acceptance criteria.
Lead Configuration and Project teams in the Agile "How" session to understand technical requirements related to the business stories and acceptance criteria.
Effectively communicate and collaborate with internal and external customers in support of analytics or problem resolution.
Successfully engage in multiple complex initiatives simultaneously
Recommend reconciliation points necessary after a comprehensive process or data analytics engagement to mitigate/resolve present and future reconciliation conflicts.
Possess excellent verbal and written communication skills and the ability to interact professionally with a diverse group, executives, managers, and subject matter experts.
Limited skills in capacity of the various department technological resources and their roles in order to provide detailed analytics in everyday communications.
Master of the American National Standards Institute (ANSI) formats that govern healthcare Electronic Data Interchange (EDI).
Expert ability in the structure query language (SQL) for analytical data mining, software development, TFS, and business reporting.
Comprehend and implement system configuration changes of the managed care core system software to process data transactions for business functions such as eligibility, claims, authorizations, and case management.
Mentors and leads in the creations of testing plans that are used in the testing and implementation of software systems used by the organization.
Comprehensive understanding in medical terminology to include ICD, CPT, and HCPCS coding systems.
Oversee, identify, and create process checklists, for self and other analysts, which will be used to process Kern Health Systems (KHS) programs and applications to support departmental activities.
Employment Standards
Education:
Bachelor's degree in Computer Science, Mathematics from an accredited institution or related field and six (6) years progressive experience in a Configuration Analyst capacity or similar Analytical position for a medium to large organization with a structured IT department in healthcare.
OR
Experience:
Healthcare experience: 10+ years.
Claims Operations or application vendor experience: 5 + years.
Benefit and Contract Configuration experience: 3+ years
Experience interpreting benefits, contracts and other business requirements: 5+ years
Experience in medical coding initiatives and coding guidelines: 3 + years
Expert level of knowledge in QNXT
The incumbent must have basic technical skills that come from a Degree in Information Systems or 6-8 years of general analytical experience.
We are an equal opportunity employer, dedicated to a policy of non-discrimination in employment on any basis.
See above
See above
See above